Sarah Hagen and Brendan McLeod Saturday February 8 2020 at 7:30 PM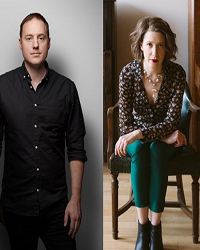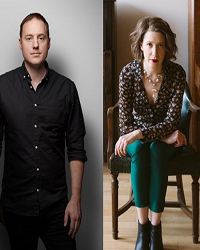 You've selected
Saturday February 8 2020 at 7:30 PM
×
"Exultation" is an intoxicating music and storytelling collaboration from classical pianist Sarah Hagen and spoken word artist Brendan McLeod. Hagen, the 2017 Ontario Contact Artist of the Year, performs all thirteen preludes of Rachmaninoff's Opus 32, interspersed with stories and poems from Brendan McLeod, the former Canadian SLAM champion. The result is a narrative journey that explores Rachmaninoff's struggles and triumphs, as well as the estrangements, losses, and redemptions at the heart of contemporary life. Centered by Hagen's intricate, passionate rendition of Rachmaninoff's compositions, "Exultation" is a stirring exploration of how to make the world worthy of its music.
Venue
Max Cameron Theatre
5400 Marine Drive
Powell River BC V8A 2L6
×
This is a festival seating performance - the seats are on a first come, first serve basis when you arrive at the venue.
Doors open 1/2 hour prior to start of performance.